Biosense Webster visits the CMTI!
Thursday November 9th, 2023 
From CMTI to Biosense Webster:
In a rapidly evolving medical technology field, standing out from the crowd requires not only a solid foundation in theoretical knowledge, but also practical hands-on experience from within the industry. In this post, we're shining a light on Biosense Webster's (Johnson & Johnson) recent visit to the Center for Medical Technology and Innovation (CMTI), where they introduced our students to the Associate Clinical Account Specialist (ACAS) role. This was an enlightening experience as it allowed us to explore the unique advantages that our MS program offers to students preparing for such specialized roles.
John Brienza (Territory Sales Manager), Ryan Clark (Hiring Manager),  as well as two CMTI Alumni, Evan Sosnow (Regional Technology Specialist) and Theo Couderc (Clinical Account Specialist 1) visit the CMTI!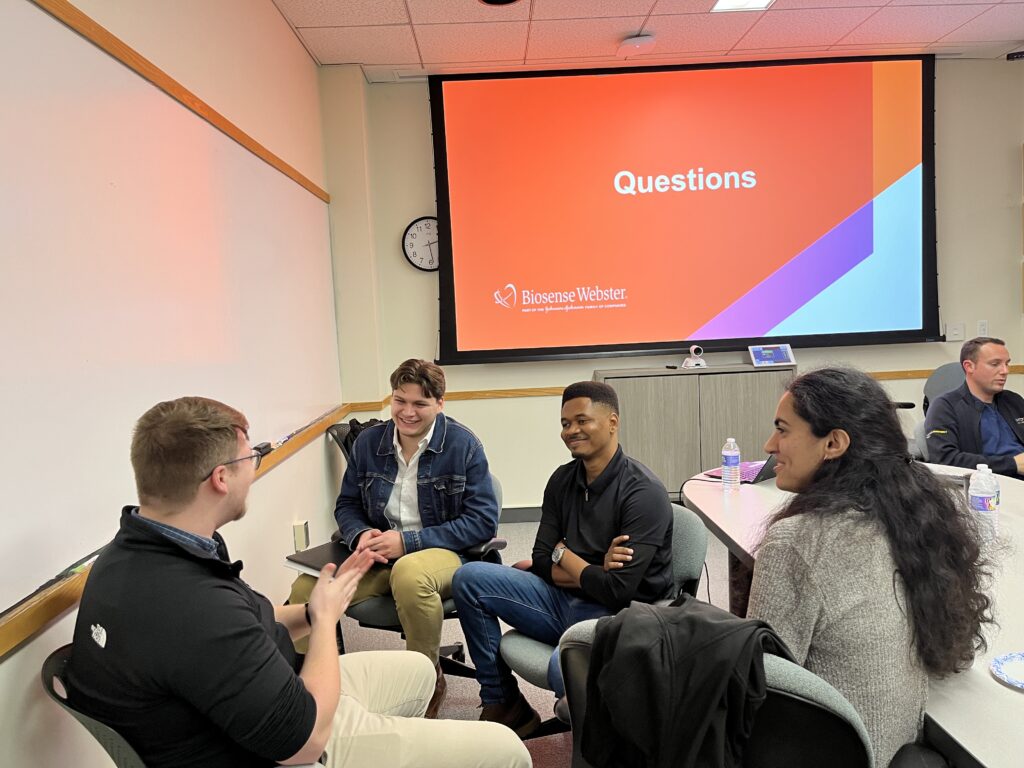 Spotlight on ACAS: An In-Demand Position at Biosense Webster
 A key highlight of Biosense Webster's visit was the introduction of their sought-after Associate Clinical Account Specialist (ACAS) role, a position strongly focused on the operating room (OR) environment. What sets CMTI students apart for specialized roles like the ACAS is their in-depth clinical immersion experience—an integral part of the CMTI program.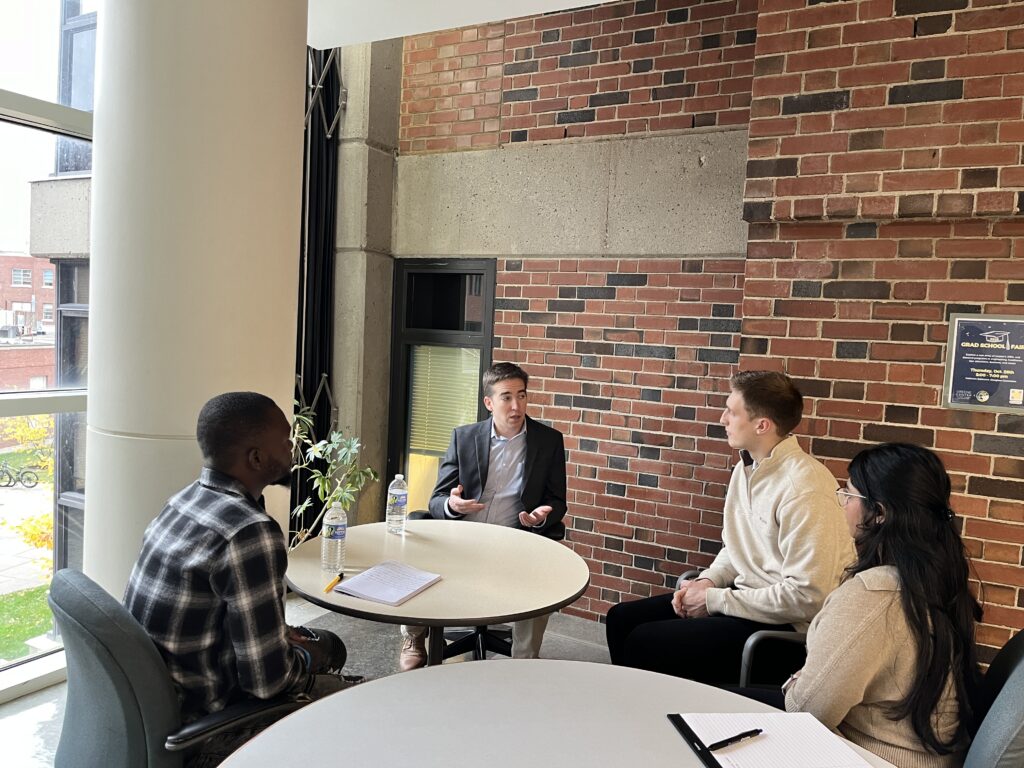 The CMTI Advantage: A Strong Foundation
Graduates of the CMTI MS program stand apart from others competing for roles such as the ACAS. A major edge they have is their hands-on experience in the Operating Room during their year-long Medical Device Project in the program. By closely collaborating with surgeons and working amidst the high-stakes environment of the Operating Room, they develop a deeper understanding of clinical dynamics. This unique learning experience positions them favorably in the competitive job market.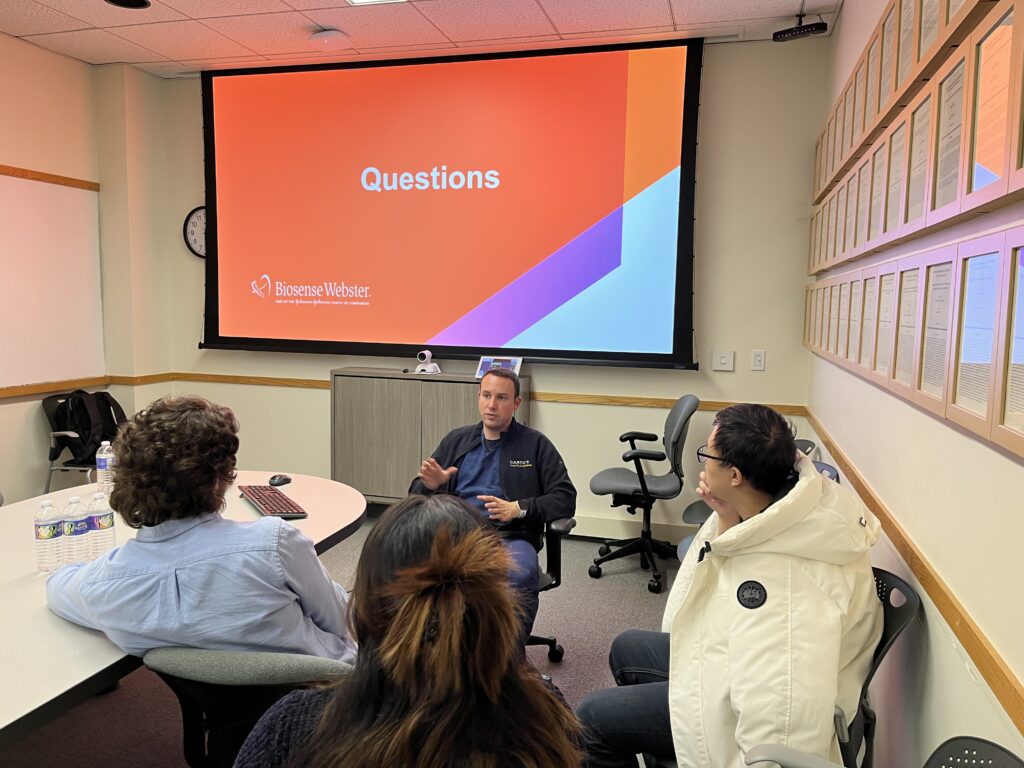 We at CMTI are incredibly thankful for our industry connections, like Biosense Webster (Johnson & Johnson), enhancing the educational journey for our students. It is opportunities like this visit from Biosense Webster that continues to inspire and give our students the competitive edge in the medical technology field. We extend our gratitude to our alumni and the entire team for spending invaluable time with us.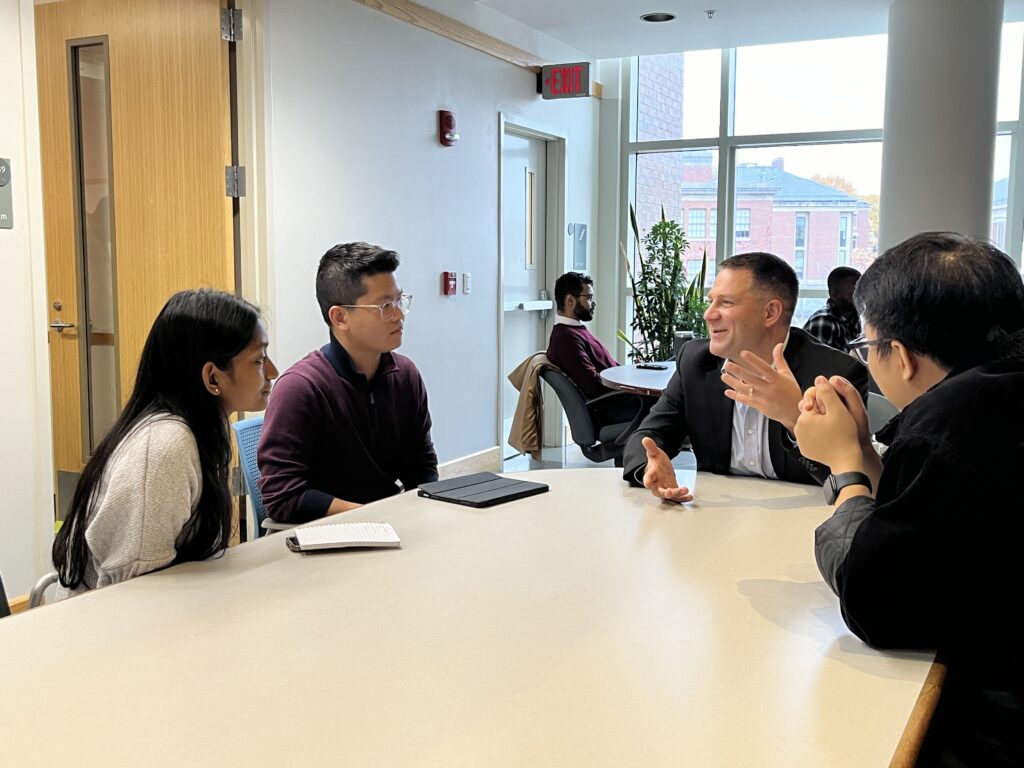 Reach out to learn about Biosense Webster
© 2023 All Rights Reserved.