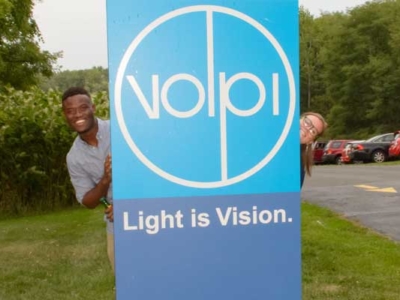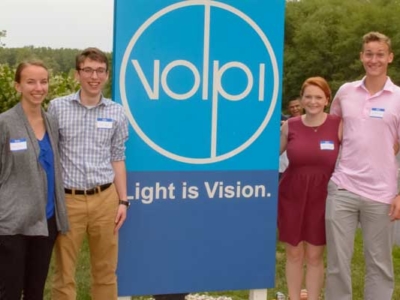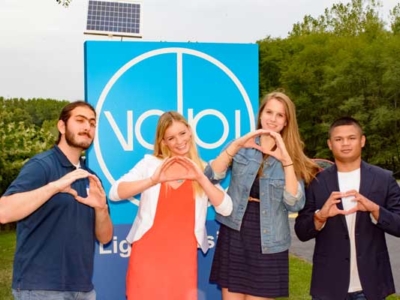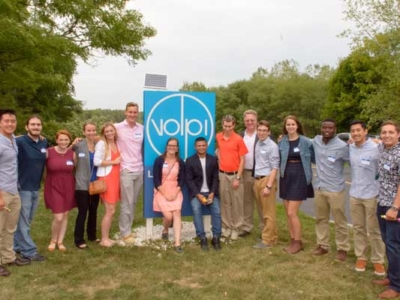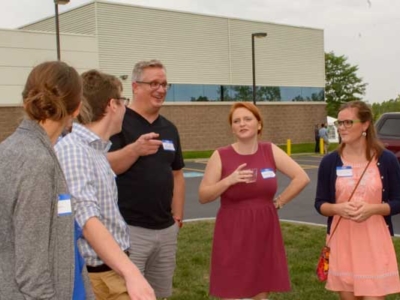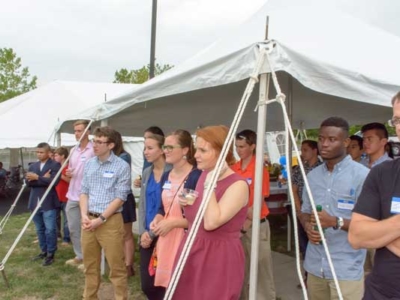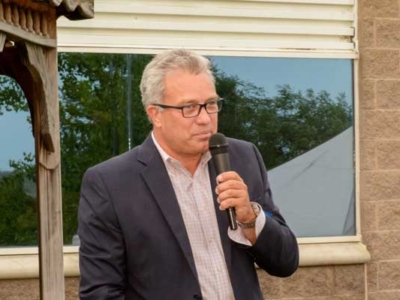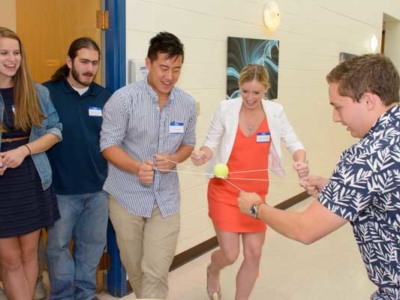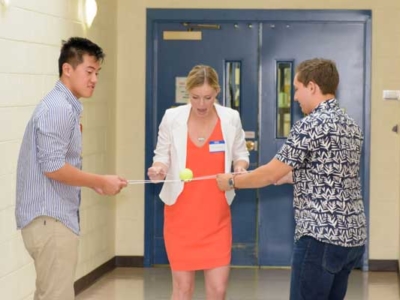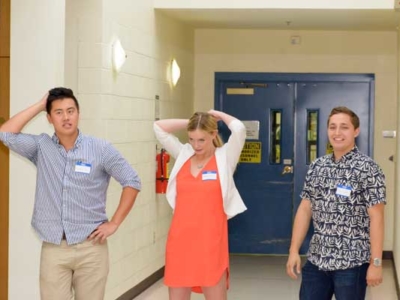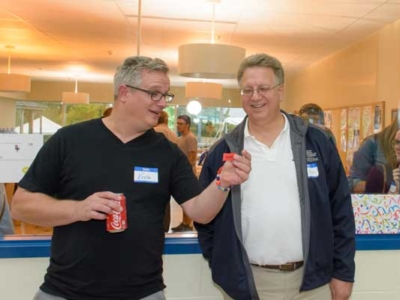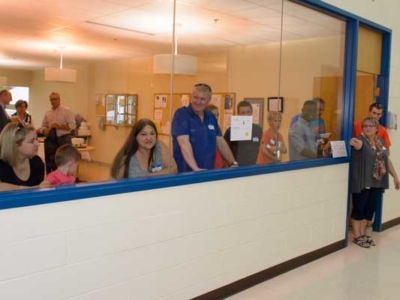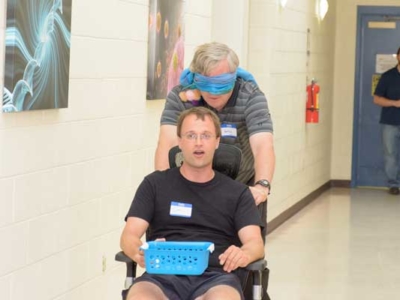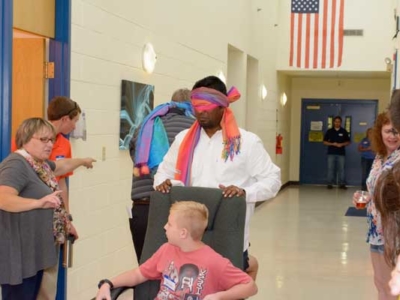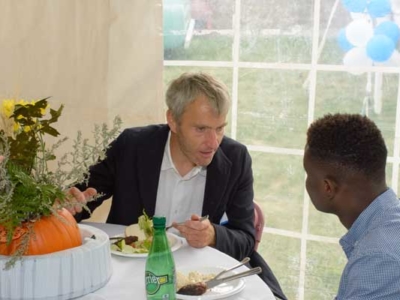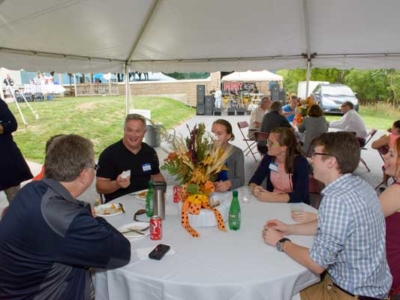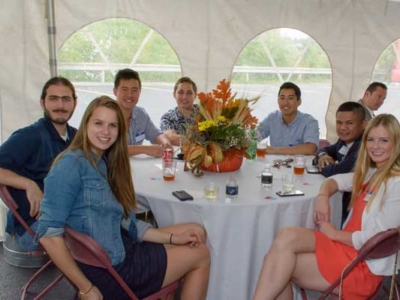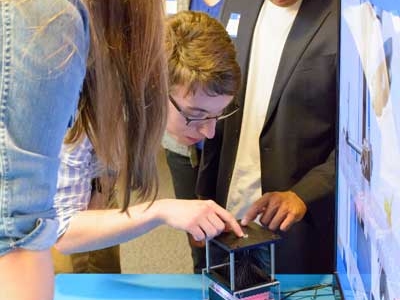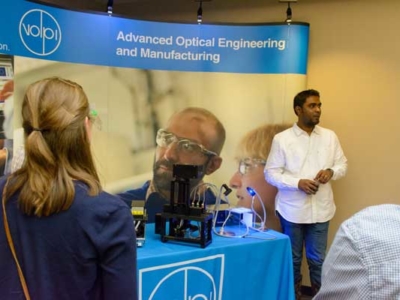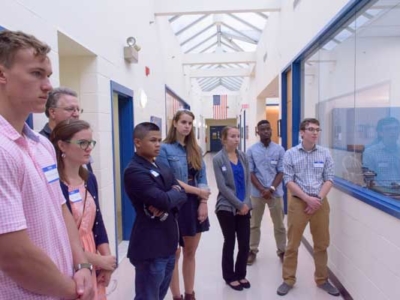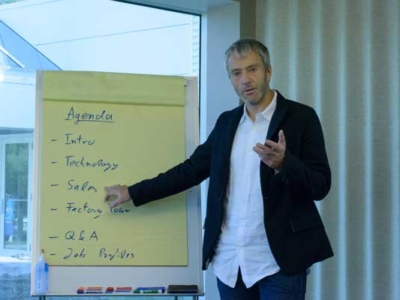 The CMTI visited Volpi USA in Auburn, NY during its 25th Anniversary on September 17, 2016.
One of the most valuable experiences for students are those where they can see firsthand what engineers do on a daily basis.   The CMTI visited Volpi USA in nearby Auburn, NY during one its landmark achievements, its 25th anniversary following the acquisition of the fiber optic division of Welch Allyn for the in-house production optical fibers.
Students learned about new technologies from Ulrich Starker (CTO of Volpi AG) who was in from Switzerland for the event!  Sujeet Sudhir (Project Engineer and Business Development) spoke about design for manufacturability and what it is like to work as an engineer within a business development group of a company.  Both Ulrich and Sujeet gave a tour of the facility which develops, industrializes, and manufactures optoelectronic module solutions for companies active in in vitro diagnostics, life science tools markets, medical technology, and industrial automation.  Students were able to see firsthand novel glass fiber drawing structures and assembly lines developed using lean manufacturing processes.
After the tour, the CMTI students celebrated the 25th Anniversary with Volpi USA employees, constituents from Switzerland, and customers from around the world.   Students also had the opportunity to meet Max Kunz (CEO and Owner) and Christoph Dürmüller (Chairman of the Board of Directors) of Volpi USA.   This was truly an event that will be remembered by the CMTI!