University of Rochester
Department of Biomedical Engineering

Seminar Series

Photoacoustic technology and applications in medical diagnoses and treatments
Xueding Wang, Ph.D.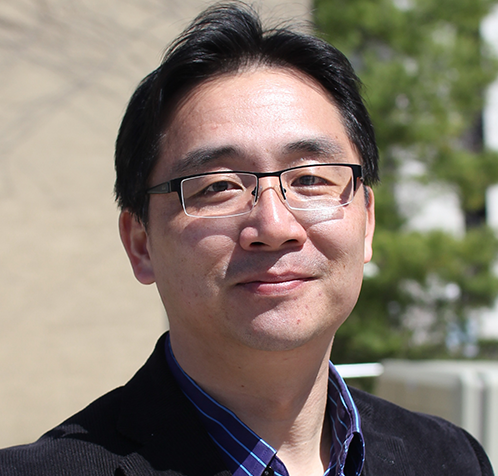 Associate Professor
Biomedical Engineering
University of Michigan
Thursday, November 30
8:30 am
River Campus
Robert B. Goergen Hall
Sloan Auditorium, Room 101
Short Bio:
Dr. Wang's research group, Optical Imaging Laboratory at the U-M School of Medicine, is focused on imaging system development, and adaptation of novel diagnostic and therapeutic technologies to laboratory research and clinical settings, especially those involving light and ultrasound. Major part of our research is focused on clinical applications of photoacoustic imaging, including those involving breast cancer, inflammatory arthritis, prostate cancer, liver conditions, bowel disease, eye conditions, and brain disorders. We are also interested in design and fabrication of multi-functional nanoparticle agents (e.g. metallic, hydrogel) for both diagnosis and therapy, as well as interactions between nanoparticles and cells.