University of Rochester
Center for Medical Technology & Innovation
Seminar Series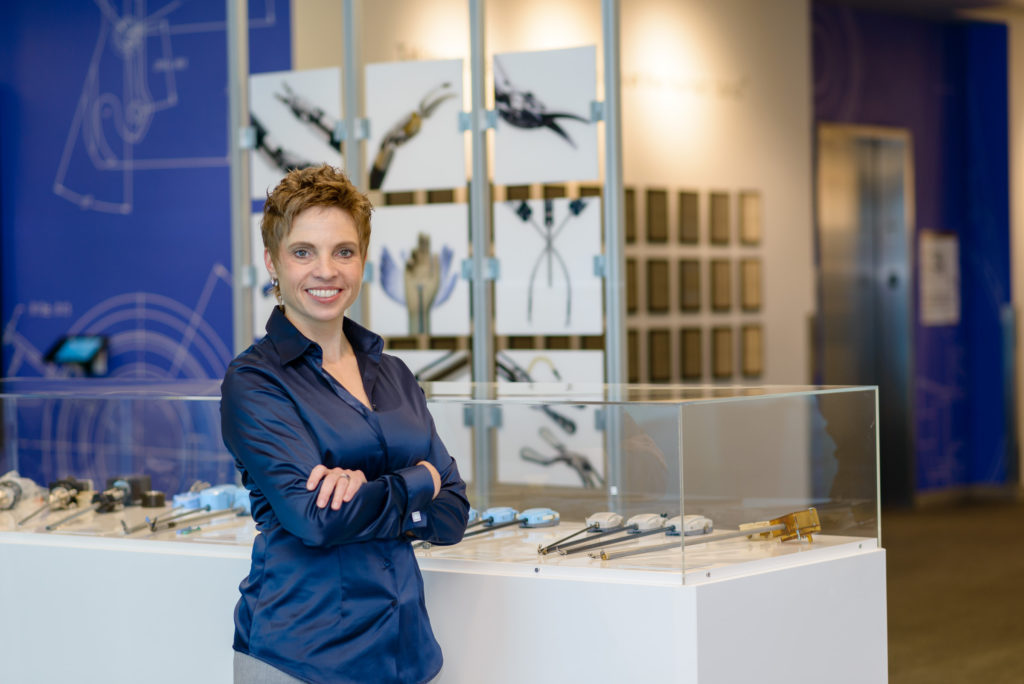 Amy Kerdok, PhD
Senior Manager
Clinical Development Engineer
Intuitive Surgical
Thursday, October 19
8:30 am
River Campus
Robert B. Goergen Hall
Sloan Auditorium, Room 101
---
Speaker Bio 
Dr. Amy Elizabeth Kerdok is Senior Manager of Clinical Development Engineering at Intuitive Surgical, the makers of Da VinciTM surgical robotic platforms.
She holds a bachelor's degree in biomedical engineering from Rensselaer Polytechnic Institute, a master's degree in mechanical engineering from the Massachusetts Institute of Technology, and a doctoral degree in engineering sciences from Harvard University as part of the Harvard/MIT Health Sciences and Technology Medical Engineering/Medical Physics program.
With over 10 years of experience in developing new products and understanding user needs worldwide, she has played a critical role in translating clinical problems into safe and effective surgical innovations in the areas of surgical instrumentation, vision, fluorescence imaging, surgical simulation, integrated table motion, and surgical robotic system platforms. With her varied background in research, medicine, and industry, Dr. Kerdok strives to make the "art of surgery" objective with every product she has the opportunity to influence.
Linked-in:https://www.linkedin.com/in/amy-kerdok-29658b/
Intuitive Surgical:https://www.intuitivesurgical.com/